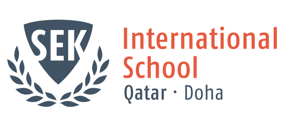 Welcome to SEK International School Qatar!
Since our school opened its doors in 2013 to a small handful of students, we have travelled a long way. Today, SEK Qatar can proudly say that it is a true international school with over 50 nationalities.
The core of the SEK profile is to prepare our students to be capable of guiding their own futures and to becoming lifelong learners. To demonstrate our commitment towards this ambitious statement, SEK Qatar has been successfully accredited by New England Association of Schools and Colleges (NEASC) and is authorised to offer the three IB programmes, Primary Years Programme (PYP), Middle Years Programme (MYP) and Diploma Programme (DP).
We are a community of learners, working together to prepare young people for the challenges of tomorrow through a broad and engaging curriculum, challenging our students to think critically and independently. Our dedicated international team of teachers and support staff are highly motivated and engaged in helping each of our students reach their full potential.
I am extremely proud to be part of our learning community, and invite you to explore our website to learn more about our school.
Verónica Sánchez
Head of school
Workplace & Culture
We places you at the heart of innovation, letting you benefit from the expertise of an international and multicultural team. It also enables you to become part of an international group which promotes mobility, diversity of backgrounds and sharing of experience so that each individual constantly learns and progresses.
Benefits
Professional Deveplopment

We are committed to developing our staff and run regular professional development workshops to ensure our teachers are equipped to provide students with the best possible educational experience.

Attractive salary package

We offer an attractive tax-free salary, premium medical insurance, freight allowance, housing allowance, free child places and an annual flight allowance along with great corporate discounts with many service providers in Qatar.
Why SEK Qatar?
A tradition of 125 years

SEK International Schools have a rich 125-year history and tradition of pedagogical innovation and leadership in Spain and worldwide. That's why we offer educational programmes unlike any other.

Techology and Innovation

Technology and innovation are vibrant at SEK International Schools. We combine the most up-to-date learning resources and the latest technology, such as iPads, robotics or smart boards, with our innovative Smart Classroom methodology to deliver state-of-the-art student-centered education.

Outstanding School

SEK-Qatar has been chosen by the Ministry of Education and Higher Education to join its prestigious Outstanding Schools Program. Subject to IB authorization, we offer the continuum of International Baccalaureate (IB) programmes starting at age 3, a genuinely international, rigorous education recognised worldwide.

Multicultural community

SEK-Qatar's distinctive identity is that of a Spanish and International school serving the local and international community in Doha. While the main language of instruction is English, our students have the opportunity to develop their fluency and mastery of both Spanish and Arabic.
Our history
Milestones in our history that has made this journey special.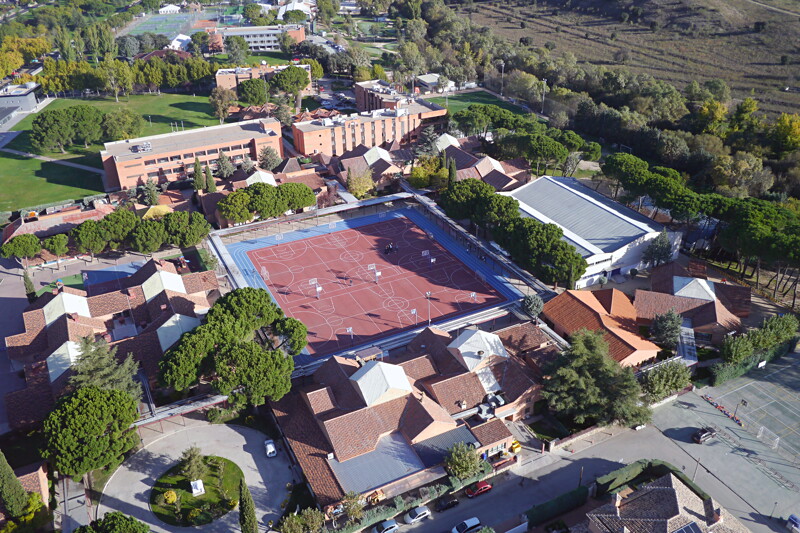 The start of our journey
The first SEK School opened in the historic centre of Madrid in 1892, receiving its first official recognition in 1902. In 1935, the Segovia family assumed the leadership of what is today, thanks to the vision and commitment of Mr. Felipe Segovia Olmo, a solid group that embraces innovation, student-centered education and international mindedness.
Guided by these principles, SEK has developed its educational model, that is aligned to the continuum of International Baccalaureate programmes, -one of SEK International Schools being among the 50 schools that first implemented the Diploma Programme in the world, in 1977.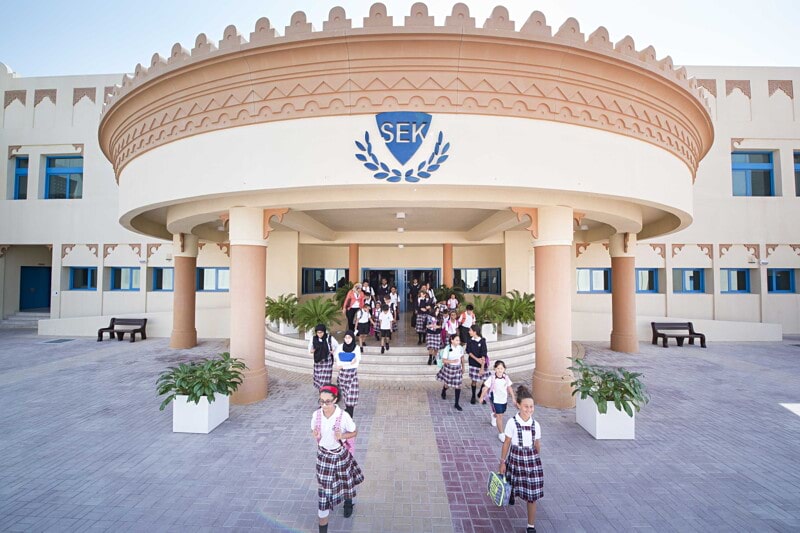 Today
Today, SEK Qatar can proudly say that it is a true international school with more than 500 students representing over 50 nationalities.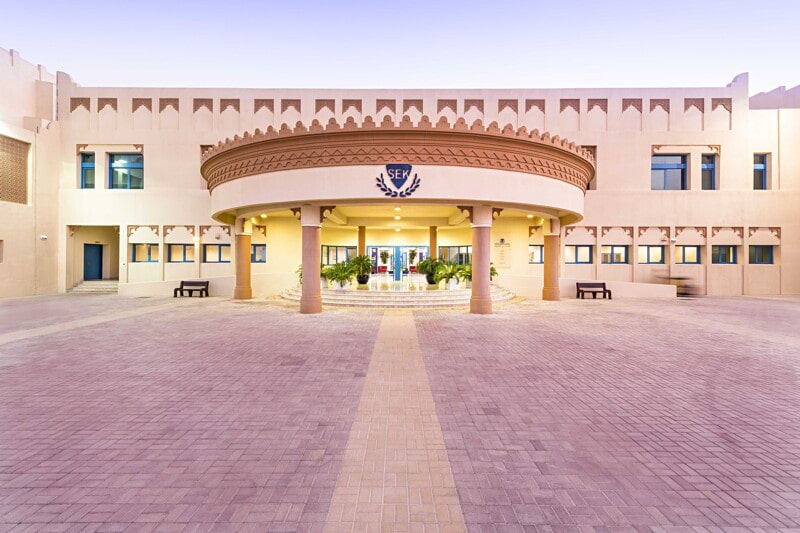 SEK Qatar openning
SEK International School Qatar started operations in September 2013 with 137 students and 36 staff (Preschool 3 to Grade 3 of Primary). Since its opening it has grown in a sustainable way with 52 staff and 274 students by September 2014 (opening Grade 4 to Grade 8 of Middle School), the following academic year the school opened Grade 9 and Grade 10.
In three years the school would become an IB World School offering the three programmes (PYP, MYP and DP).

In December 2017, SEK Qatar was accredited by New England Associations of Schools and Colleges (NEASC). In 2018, the first cohort of Grade 12 (IBDP) students graduated from our school.
About SEK International School Qatar
SEK International School Qatar is located at the prominent West Bay, Al Farouq Street in Doha, Qatar. Our aim at SEK International Schools is to provide a high quality international education through the development of our students' abilities to the highest level of their potential.
Established in 1892, SEK International Schools are places where innovation and pedagogical leadership are combined with 120 years of tradition and history to offer educational programmes unlike any others.